【Training Day】Tour of Zhuhai DRF Factory
In terms to improve the theoretical literacy and professional skills of the sales team, on October 18, 2021, Perlove Medical International Trade Regional Manager Alice led the sales team to the Zhuhai Perlead Medical DRF production base for theoretical study and machine operation training.
1、About Perlead
Zhuhai Perlead Medical is affiliated to Perlove Medical, which was founded in 2006. After 15 years development, it has become a high-tech enterprise integrating R&D, production, sales and service of medical X-ray imaging equipment. Its product line covers DR, DRF, digital gastrointestinal machine and other fields.
2.Training content
2.1Product theory study
During the training, Teacher Zhang explained in detail the innovation highlights and clinical application advantages of 9600A. The biggest clinical advantage of 9600A is the movement of the bed body. In addition to the large range of up and down, the bed body can be raised and lowered, which has very important clinical significance. Teacher Zhang patiently answered the problems encountered by the sales staff in their business, so that they have a deeper understanding of the product.
2.2 Visit the factory
Teacher Zhang led the team to visit the factory and summarized the characteristics of the dynamic flat panel DRF and DR products.
PLD6000:
Ø High frequency to provide sharp and accurate image
Ø High capacity for stable exposure time and image quality, flexible movement and cost-effective. The point is that the imaging area of the flat panel is larger, and the doctor can obtain a clearer image during gastrointestinal radiography.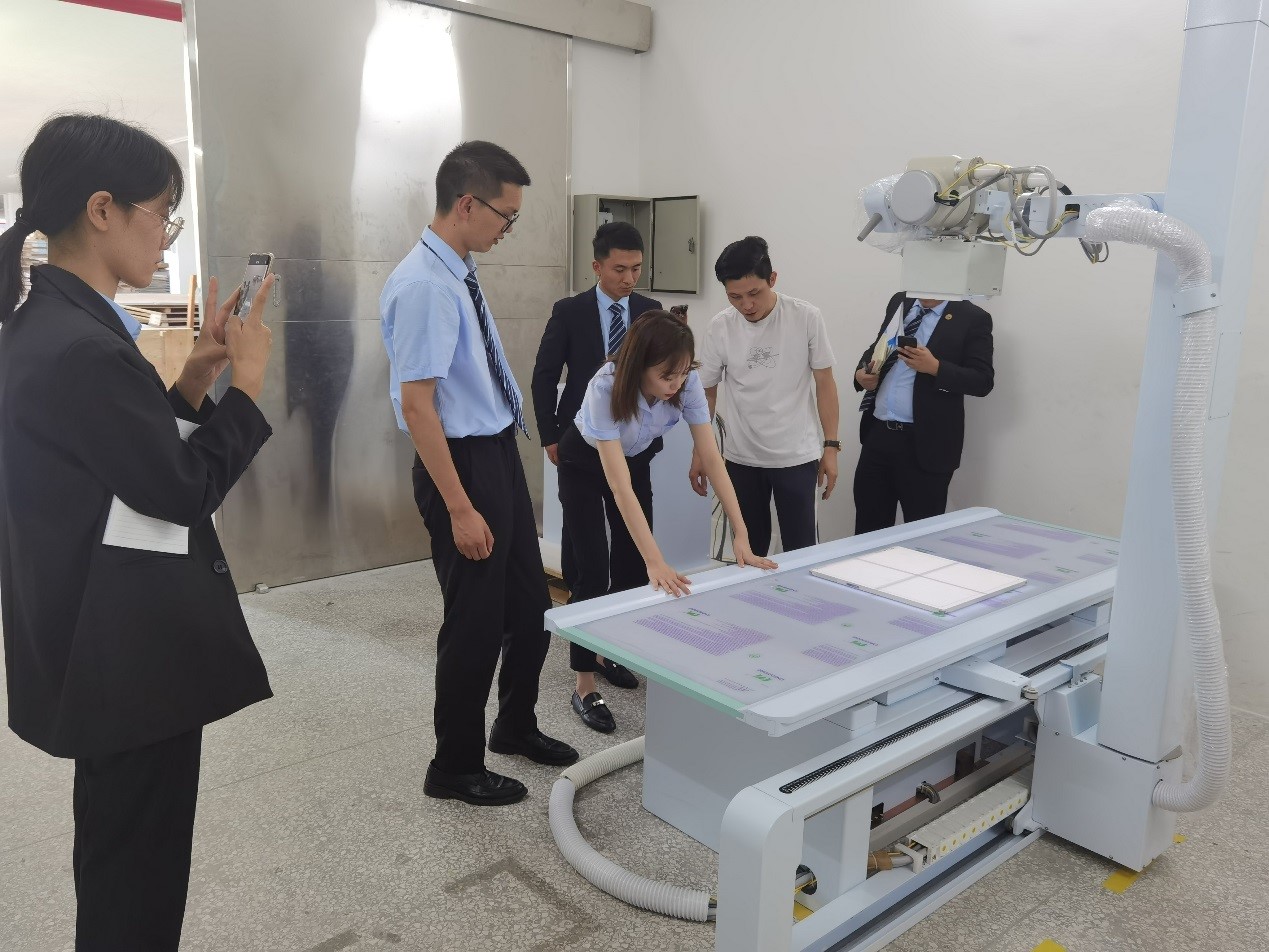 PLD9600A:
Ø The mechanical motion circle is operated automatically, but the compressor, pedals, and SID need to be adjusted at the workstation.
Ø Fully automatic stitching demonstration: holding the exposure hand brake, the workstation will directly get three images of human body parts and a whole stitching.
Ø Connect image.Support all types of printer equipment.
Ø ABS function: automatic brightness tracking function during fluoroscopy.
3.Local tourism culture
There are gains for everyone after visiting Perlead factory. With a good mood, they went to the famous local attractions and felt the local customs. Zhuhai is a romantic city in our country, and the scenery is also beautiful. As the closest city to Macau, it is also a prosperous coastal city.
4.Finally
Regular training aims to further improve the team's understanding and professionalism of the products through extensive communication and learning, so as to better serve our customers. "TECH CONTRIBUTES HEALTH" is Perlove medical mission. On the road of product learning, we will never stop.